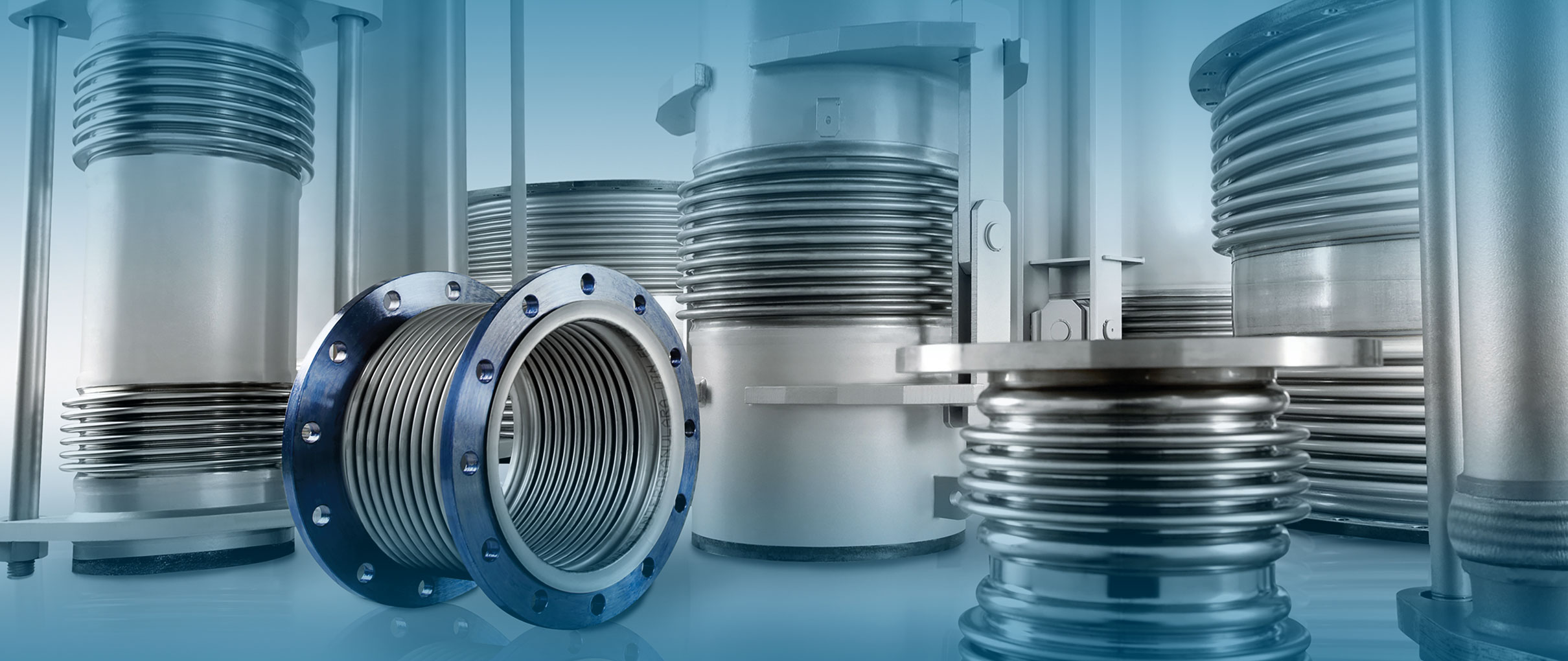 All services offered by PM Consulting are provided for each type of product described below:
✓

Clam-Shell

Clam-Shell is PM Consulting's core business.

Whenever the failure of a component occurs, and it is impossible technically and economically to shut down the system at that moment, instead of replacing the complete expansion joint, PM Consulting installs – when possible with the plant in operation – a bellow provided in two halves (clam-shell) larger in diameter than the existing one, thus allowing the component to function until the first shut down/turn around.

In cases where it is not possible to install a clam-shell bellow with the plant in operation, to reduce the extraordinary downtimes of the plant as much as possible, we will proceed only with the removal of theexisting bellows and we will install a new one, once again pre-set in two halves, thus allowing the line to function until the first available operational stop.
✓

 Expansion Compensators

They are highly flexible connections that compensate the thermal expansion effect of the pipes they are connecting. There are different types, depending on the type of plant, process and fluid (liquid or gaseous) that is processed within the plant.


They can be:
•

  Metallic Expansion Joints
PM Consulting intervenes on all types of metal expansion joints: Axial, Lateral, Universal, Angular (simple and/or universal joints), Pressure Balanced, Expansion Joint defined as critical with pantograph and/or floating ring, hot lined and/or cold lined (refractory), single wall and/or double wall with a monitoring system.
•

  Rubber Expansion Joints
PM Consulting can manage any issue on Axial, Lateral, Universal and Angular types.
•

  Fabric Expansion Joints
Over the years our company has also gained experience of this type of Expansion Joint, thus intervening on both Circular and Rectangular Section models.
✓

Spring Hangers

PM Consulting knows thoroughly the support characteristics.

They are typically used to sustain the weight of the pipes and/or of the equipment supporting the vertical movement generated by thermal expansion.

The exact definition of load and displacement and the correct setting ensure that the pipes, the connections and the machines are not stressed during thermal expansions.

The spring hangers are divided into two types: Variable Load and Constant Load.

PM Consulting operates on both types.
✓

 Hydraulic Dampers
They are installed to reduce vibration and to limit any effects due to earthquakes, they are essential for the operation of certain types of installations.
✓

 Ancillary

It is used as a connecting element between the spring hangers and pipes or as direct support of lines. Being subject to high loads, they require proper installation and a carefully verification over time.
✓

 Marine/Land Loading Arms

These systems are used to significantly improve the transfer of liquids between the ship and the jetty instead of using a simple flexible hose.

They guarantee an easier and more ergonomic operation, offering superior durability and they allow a potential emergency release without loss of product and without polluting.

PM Consulting, aware that the essential characteristic of loading arms is their reliability of use, has developed an on-field Customer and Maintenance Service which is able to prevent possible breakdowns and/or abnormalities.

It intervenes on both land and marine loading arms, and on the latter it operates according the OCIMF regulations and customer specifications.